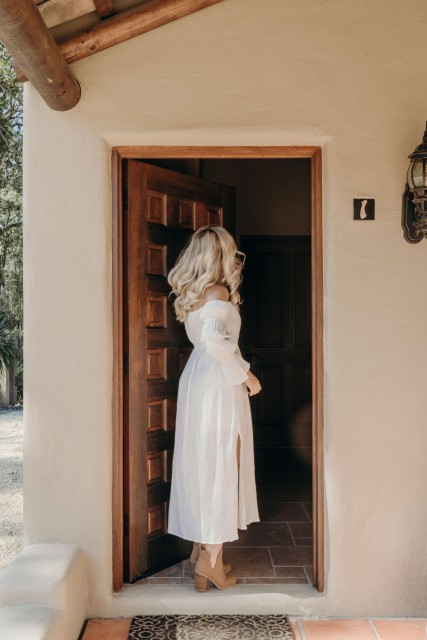 Looking for the perfect gift?
Want to surprise that special someone with a stay at Casa La Vina but don't know their schedule?

A gift voucher is the perfect solution. With a 3 year expiration you've got plenty of time to lock in the baby sitter, schedule your work leave and book in some well deserved time sipping Hunter Valley wine, nibbling cheese and chocolate under the stars at Casa La Vina.
Purchase Voucher Online
Gift Voucher Terms & Conditions
When purchasing a gift voucher, please be aware Casa La Vina has a 2 night minimum stay requirement.
Pricing starts from approximately $540 per night however price is subject to change at any time without notice and is based on the specific dates and Villa type.

-Gift vouchers cannot be redeemed online. Gift vouchers must be redeemed via phone 0448 646 171 or email [email protected].
-Gift voucher cannot be redeemed for cash, refunded, returned or resold.
-Casa La Vina is not responsible for lost, damaged or stolen gift vouchers, or for unauthorised use.
-Gift voucher is valid for 3 years from the date of purchase. Any unused amount after the expiry date of this voucher will not be refunded or credited.
-Gift vouchers are only sold as E-Gift vouchers sent by email.
-When redeeming a gift voucher towards a reservation, you will be required to provide a valid credit card which will be held securely on the reservation.
-If reservation value exceeds the available gift voucher balance, the gift voucher holder is responsible for making up the difference with another payment method such as credit or debit card.
-Gift vouchers can only be used towards a remaining payable balance. The reservation account will not be placed into credit if the gift voucher value is higher than the remaining payable balance value.
-Gift vouchers are valid for 3 years from the date of sale however reservations can only be made a maximum of 18 months in advance.
-Any person who redeems a gift voucher will be subject to Casa La Vina's general booking terms and conditions in addition to the gift voucher terms and conditions.
-Casa La Vina has minimum stay requirements throughout the year.
-Casa La Vina reserves the right to change the terms of use at any time.